Big fun 2018 lineup
Meet the artists who performed at BIG FUN 2018.
Building spectacular, inverted rock constructions with the magnitude of monoliths, Montreal's BIG|BRAVE are unhurried and untouchable. They possess the same independent spirit of their local contemporaries and that is at the root of their intense and exploratory musical offerings. Their sound lulls and lurches between passages of rhythmic noise pollution and vocal-led awe, using considered juxtapositions of force and restraint to warp the senses. Remarkably quiet at times, their ambiance is not one of minimalism, but of dawning, foreboding power with the need to be vented. When the hot flushes of blighted percussion and monochromatic guitar scrapes arrive, they arrive with triumphant force.
Black Cloud (Winnipeg, MB)
Filled with depth and emotion, Black Cloud creates rich instrumental post-rock pieces. They are explosive and dramatic and pull at your heart with a rousing sense of transcendence and desire. Breathtaking and atmospheric, the guitars and synth roam and soar, dripping with reverb.
Braids are a three-piece experimental pop band from Montreal. Their carefully crafted songs, with structures derived from jazz more than pop, are driven by roomy acoustic instrumentation, tasteful electronics and unflinching lyricism. Singer Raphaelle Standell-Preston's emotional vulnerability becomes a triumphant weapon in its own right - scything through wrongdoing and shame with equal aplomb, and clearing the way for others for whom the lyrics will resonate.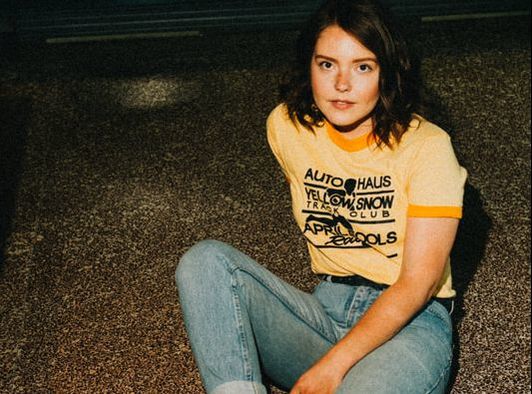 Cassidy Mann (Winnipeg, MB)
Cassidy Mann is an an indie pop act driven by synths, hooky melodies and personal lyrics. Cassidy's words are heartfelt and honest, often telling tales of young love and lessons learned. Her catchy melodies and strong voice leave her songs feeling fresh and unique, while comfortable and reminiscent at the same time.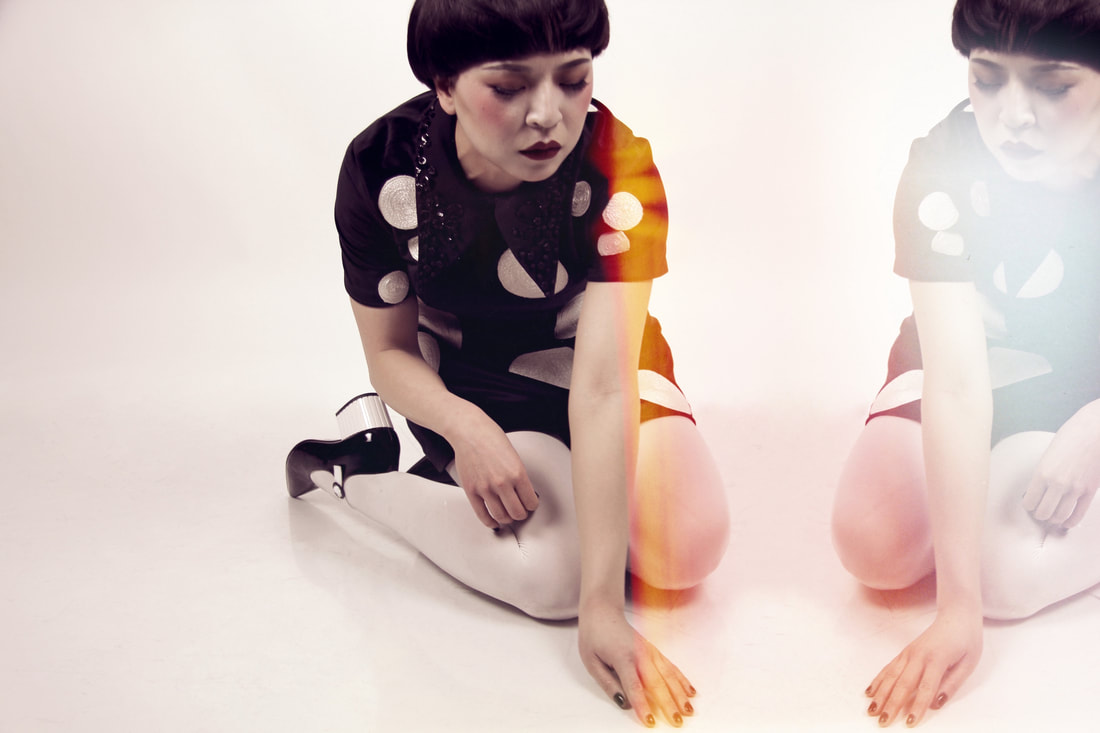 FOONYAP is a classically trained violinist and vocalist with an incomparable sound. Drawing comparisons to Björk, Braids, and Lhasa, her latest release, Palimpsest, is a therapeutic reconciliation with her sheltered Chinese-Catholic heritage and the intense classical music training of her childhood. "A tense and bespoke mixture of swampy electronics, strings and vocals that flash with a bold volcanic brilliance." – The Fader
Ghost Twin (Winnipeg, MB)
Ghost Twin's dark dancefloor synth-pop roars and pulses with dirty bass, dreamy guitar and haunting vocal harmonies. Their immersive live performance includes video percussion imbued with occult aesthetics and invokes shadowy astral phantasms and electronic voices from beyond the ether.
Hay Fever is a bluegrass ensemble whose members grew up under the same yawning Canadian prairie sky, but with wildly different musical upbringings. Their union in studio and on stage has produced a dynamic, peerless sound: naked and yearning at turns, bright and plucky at others, coloured with jazz, blues, folk and rock influences.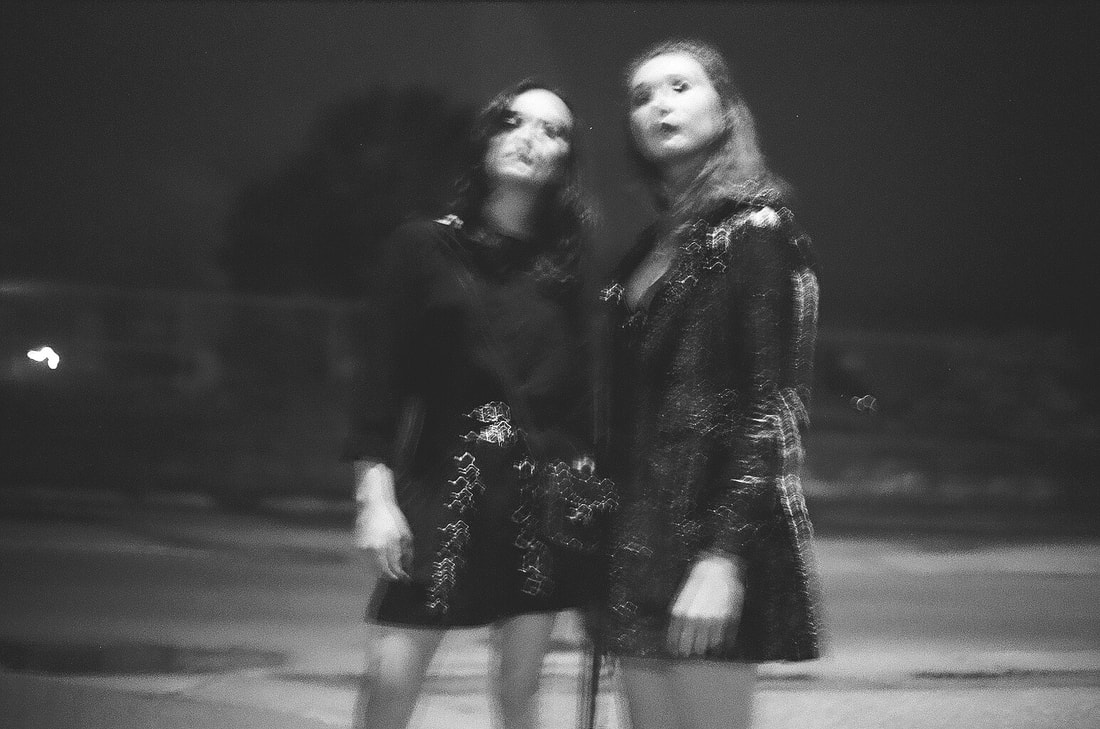 Ice Cream is two friends, forced together by the rock gods to create a new and evolving dialed-in form of molecular pop. Bleakly futurist yet soulful. Moody, spacious tableaux with strong melodic underpinnings. Ice Cream's unique sound is well-suited to both the post-punk loft scenes of the recent past and the inevitable Blade Runner-esque dystopia of the near future.
Electronic groove has shone brightly on JayWood, illuminating their multi-faceted sound with lightning bolts of funk, psych-rock and pop. Comfortable within these jumbled spaces, JayWood's rhythm is ever-changing, but always consistently emerging triumphant in their self-realized dream.
Matt Foster with Quintin Bart (Winnipeg, MB)
Music sung and arranged for acoustic guitar and voice accompanied by the hurdy gurdy. This ancient instrument haunts the songs with dark ghostly qualities, droning and rattling strange sounds that seem to come from elsewhere. A synth from before the time of synths. Lyrically, the songs are puzzles, stories and Polaroids from the moments and moods when words fail.
Grown from Isiah Schellenberg's bedroom project to a full band effort, sad-pop band Notme is flipping the downside up and putting the sparkle in your tears. Equally washed out and jangled - will you weep or will you sway? This is a house party with the lights out and everyone is here to stay.
The Pinc Lincolns (Winnipeg, MB)
Through trial and triumph The Pinc Lincolns have managed to maintain the devil-may-care demeanor of their house party roots. Like a wheel on fire wobbling down the road, The Pinc Lincolns are not totally directionless – but leave in their wake a trail of melted tar making the black top that much blacker. Somewhere between the city limits and the horizon line, between the mule and ox, between keeping it together and utterly falling apart: eyes peeled and open wide.
Pleasure Dens (Winnipeg, MB)
Newly re-formed as a four-piece, Pleasure Dens continue to spit out their panicked brand of noise-inflected post-punk. Frenetic, disorienting drumming and clamouring bass form a driving backdrop to desperately shouted lyrics and the distorted wails of guitars. Pleasure Dens simultaneously rally against and embrace the ever-present allure of giving up on everything.
Red Moon Road (Winnipeg, MB)
Road-warrior veterans Red Moon Road make a larger sound than one would expect from a trio. In an impressive, well-choreographed show they incorporate impeccable three-part harmonies, a roots drum kit split entertainingly and pragmatically between two band members, and an acoustic guitar cleverly rigged to also be a bass. Simultaneously, a mustached man plays mandolin, lap steel, banjo and organ (often at the same time), and subtle technological wizardry whirls while the unmistakable soulful voice of one of Canada's most talented singers soars above it all. The unique show is equal parts polished songwriting, undeniable musicianship, compelling storytelling and engaging showmanship.
Respectfulchild (敬兒) (Saskatoon, SK)
The solo instrumental project of Gan, who hails from Saskatoon on Treaty 6 Territory, builds experimental ambient soundscapes through slow progressions of meticulous improvisation. With a sound that has been likened to Brian Eno, Nils Frahm, and Owen Pallett, the lone presence of respectfulchild is able to bring quiet to even the noisiest of rooms.
Super Duty Tough Work (Winnipeg, MB)
Golden-era tastes, current-era based. Above the clouds, below the surface. Six musicians and one MC. Super Duty Tough Work do not play: each set is a well-curated journey through music where loops (beats) are slayed and jewels (rhymes) are the tools of the trade.
Tropic Harbour (Edmonton, AB)
You're invited to Tropic Harbour, a utopian space constructed by Mark Berg for peace of mind. This headspace has become the moniker for Berg's hazy dream-pop creations contrived from nostalgic images and dreams of the coast. A musical outlet created out of necessity for Berg to mentally escape his wintery home city of Edmonton.
Ultra Mega (Winnipeg, MB)
Much like their rural metropolis of Winnipeg, Ultra Mega shuffles on the crossroads of country and town; the horseman is proud and mounted, but disgraced by the fleeting conquests of the city. With delicate psychedelia, dreamy pop and calm, cool lyricism, Ultra Mega will chaperone you through the glories, romances and defeats of the bittersweet knight. Get swooned by the finest chaperones of spur-gaze!
Uranium Club (Minneapolis, MN)
Sharpen your pencils, pseudo intellectuals, the Uranium Club is coming. Formed in 2014, The Minneapolis Uranium Club Band sounds exactly like Wire and exactly like Devo and exactly like the Randoms and exactly like Total Control and exactly like the Shitty Limits and exactly like Eddy Current and exactly like The Fall without Mark E. Smith's languidness. It's like the Sex Pistols misfiring. The Prodigal Sons are leaving the clubhouse to sew their wild oats and bring us the mid-grade stuff we've come to love so much.
Wares is a musical project engineered by Edmonton musician Cassia Hardy. From teeth-rattling electric convulsions to barely-there reverb drenched refrains, the musical inflections explored by Wares are as varied as they are enthralling. Based out of Amiskwaciy-Wâskahikan, Treaty 6 territory, Wares bring their mix of heartfelt balladry and grimy, hair-raising punk back to Winnipeg.